ABOUT FREE SHOPPING TOURS
MH Travel Agency organizes shopping tours, especially for a small number of guests, and private tailor-made itineraries. Look at the overview, highlights, itinerary, photo gallery, terms, and conditions of the tour. If you like to take a seat on it you can easily make an online reservation, using the button BOOK NOW!
FREE SHOPPING TOUR WITH MH TRAVEL agency
DAILY SHOPPING TOUR IN

MONTENEGRO...

DEPARTURE FROM

KOTOR...

HIGHLIGHTS:

DIANA JEWELRY SHOPPING MALL...

DURATION:

UP TO

14 HOURS...

RESERVATION FEE

€1
MH Travel Agency organizes unique free shopping tours for cruise guests who would like to shop in the two largest shopping centers of diamond, gold, silver, watches, leather, and fur in Montenegro, both located in the municipality of Kotor. The tour can be organized for guests who want to take standard shore excursions, and on the way back to the port they can stop and make shopping. The very convenient location of the Diana jewelry shopping mall located between the municipalities of Budva and Kotor on the main highway allows guests to get off the bus and continue with the shopping tour. Guests can enter the mall only with an agreed arrival and announcement accompanied by an agency. The sales managers in shopping malls take care of the arrival of each individual guest and try to provide him to get information about the products and helps in sales at the highest possible level.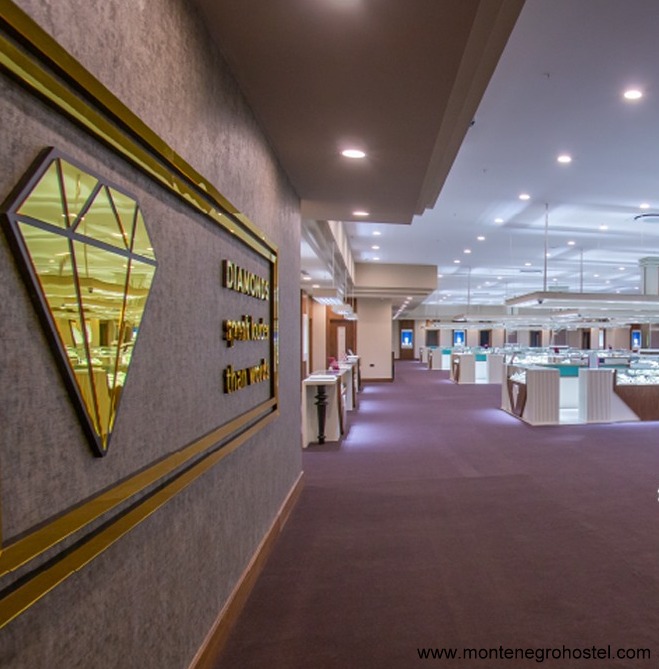 In over 1000 square meters more than 50 shop assistants will help guests to find and choose preferred jewelry according to their budget. Some silver pieces of jewelry cost only 10 euro each, while some diamond necklace, or watch costs thousands of euros more. Diana jewelry gives a lot of discounts on the selling products, as well as a free servicing of purchased jewelry (engraving, reduction or enlargement of the ring, etc.). Guests will enjoy a lovely atmosphere with classic music, and drinks provided by the mall. MH Travel agency provides a scheduled time for shopping, assistance, and escort as well as a free transfer from the port of Kotor to the shopping malls and back to the port of Kotor. Shopping assistants are fluent in English, German, French, Russian, and Turkish language. An interpreter for other languages can be arranged on demand. Welcome:)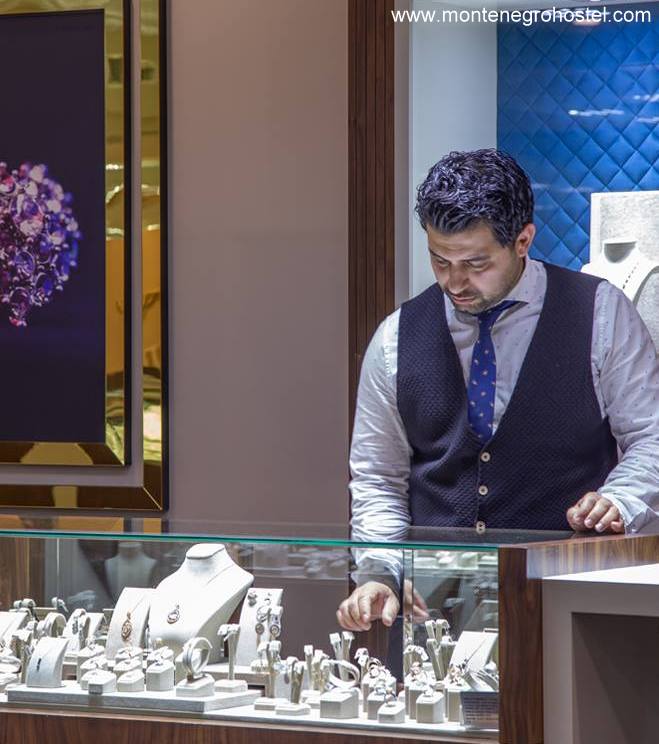 WHEN AND WHERE WILL WE START?
The tour starts from the port in Kotor after guests pass the border control. The driver will wait for the guests and drop them at the shopping mall where they will meet our agency's representative. From the port to the jewelry shopping mall is 15 km, and to the leather and fur shopping mall is 5 km.
WHERE WE WILL GO?
We will go to the Diana jewelry shopping mall and the Cattaro leather and fur shopping mall.
DIANA JEWELRY MALL
Our first stop will be at the Diana jewelry mall where guests can buy extraordinary silver and gold jewelry, jewelry with diamonds as well as other precious stones like agate, amethyst, aquamarine, emerald, lapis lazuli, opal, ruby, sapphire, turquoise, pearls, and corals. Guest can also find a vast selection of watches and paintings of the best artists from Montenegro.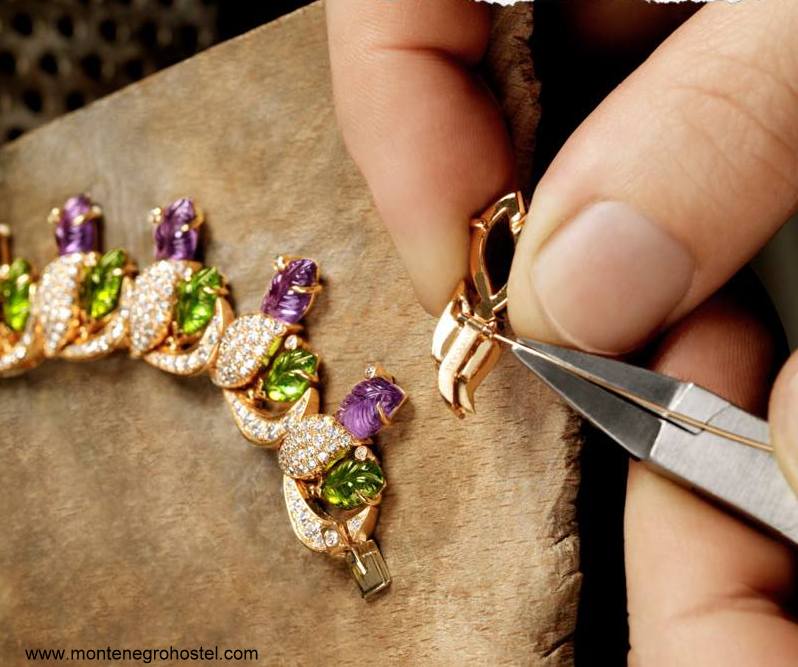 1-carat diamonds have a polish certificate from Antwerp (Belgium). Standard diamonds have a polish class 57 cut. Guests can customize jewelry for free extending or shortening necklaces, bracelets, or rings as well as engraving.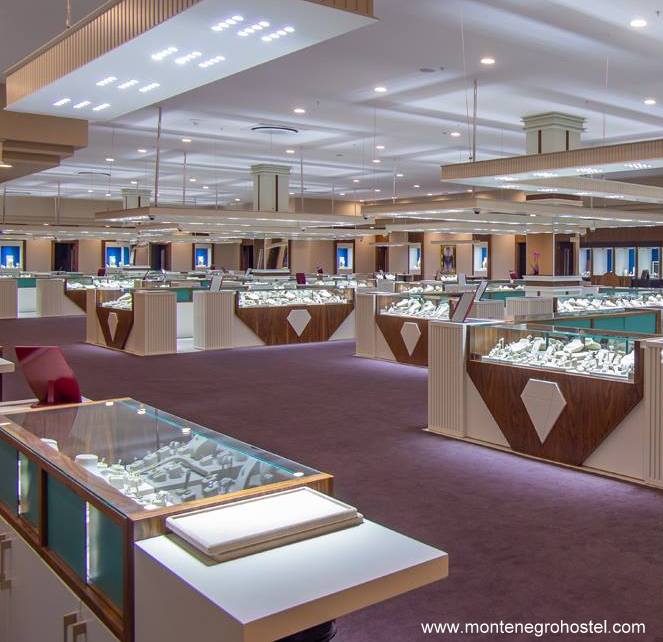 As diamonds are one of the best ways to invest money and save as their price steadily rises on the world's market many people decide to buy diamonds as a secure investment for the future. Every client can find something, whether it's a gift in silver costing only a few euros or an expensive high-value item. One standard shopping tour in Diana jewelry lasts around 2 hours.
CATTARO LEATHER AND FUR MALL
In case guests have more time and want to continue their shopping in the specialized shop for leather and fur, we will take them there. In the Cattaro mall is also necessary to announce the visit in advance. Mall offers all leather products for women and men: handbags, suitcases, footwear, clothing, and accessories.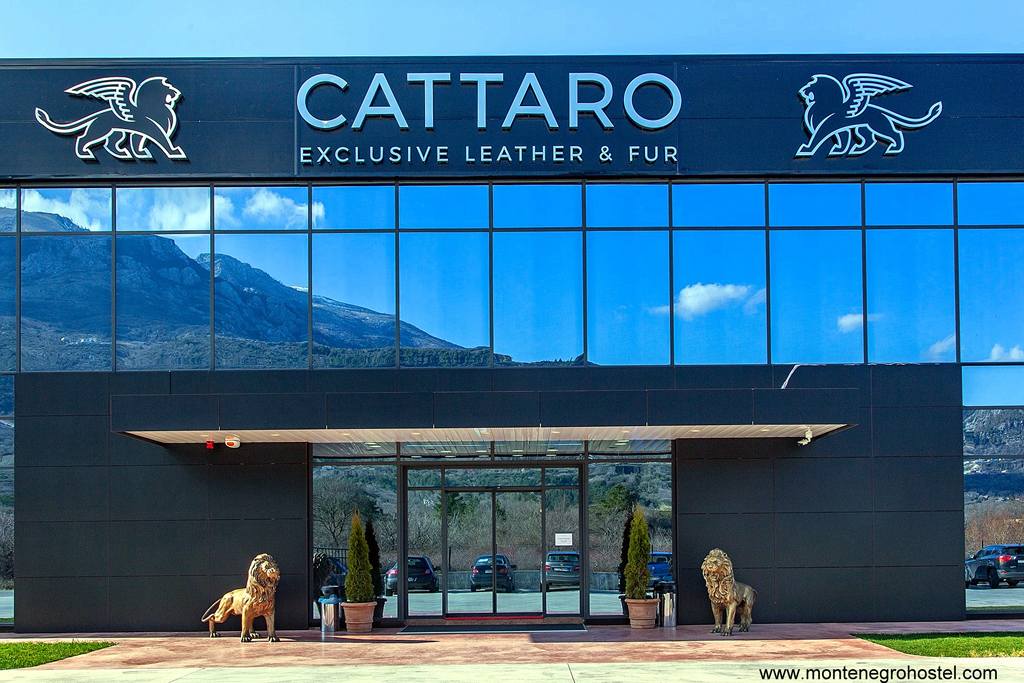 We especially emphasize the exceptional selection of fur coats and clothes made of natural fur. Product prices are not low but there are certain discounts that guests can take advantage of when shopping.
MORE PHOTOS OF SHOPPING TOURS CAN SEE HERE
BOOKING AND PAYMENT
The reservation fee can make by BOOK NOW!

Guests don't need to print the ticket, just simply keep your reservation on your phone and show it to the driver or guide.
The cut-off time for making reservations is 3 days before departure. This is important for organizing the announcement in shopping malls.
Visit the shopping malls is possible every day a week (including Sunday) from 7:30 to 15:00.
Shopping malls are open from the 10th of September to the 15th of May.
NOTE: We can also organize a private Shopping Tour. If you have any special requests contact us by e-mail at This email address is being protected from spambots. You need JavaScript enabled to view it.
THINGS TO NOTE!
The minimum number of persons in one shopping tour is 4 (we need a minimum of 4 requests from one cruise ship to be able to organize a free tour). If we don't have the required minimum for the chosen date clients can take a private shopping tour in which case where the clients would pay for the transportation from the port of Kotor to the shopping mall and back to port. This option refers to 1 to 3 people in the group.

MH Travel Agency driver will meet our guests in port Kotor, and provide transportation to the shopping mall where clients will have a scheduled visit. In front of the mall, guests will be met by the MH Travel Agency representative as well as the mall's host who will assist in the shopping. Online reservation is requested as we need to organize and announce our arrival at the mall.
TOUR CONDITIONS
Tour is organized by air-conditioned cars, minivans, or minibusses.
NOTE: The minimum value of shopping per person in one shopping mall is 100€
Before you decide to purchase the tour ticket check our itinerary and terms and conditions.
For more info about the tour and booking, contact us on e-mail at This email address is being protected from spambots. You need JavaScript enabled to view it. or by phone (Viber and WhatsApp) at +38269039751
Hope you will enjoy our tour:)

MH Travel Agency Team