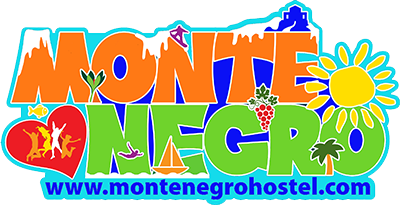 Montenegro Hostel LTD is a Montenegrin tourist company that specializes in budget-related services and products, which include accommodation units in cities Kotor and Budva and the online travel agency that operates in Montenegro.
Montenegro Hostel B&B Kotor is an accommodation with 40 beds, in 5 dorms located in the old town of Kotor.
Montenegro Hostel B&B Budva is an accommodation with 30 beds, in 4 dorms located in the old town of Budva.
Montenegro Hostel Travel Agency (MH Travel Agency) is an online tour operator which sells its accommodation, tours, and transfers at the website www.montenegrohostel.com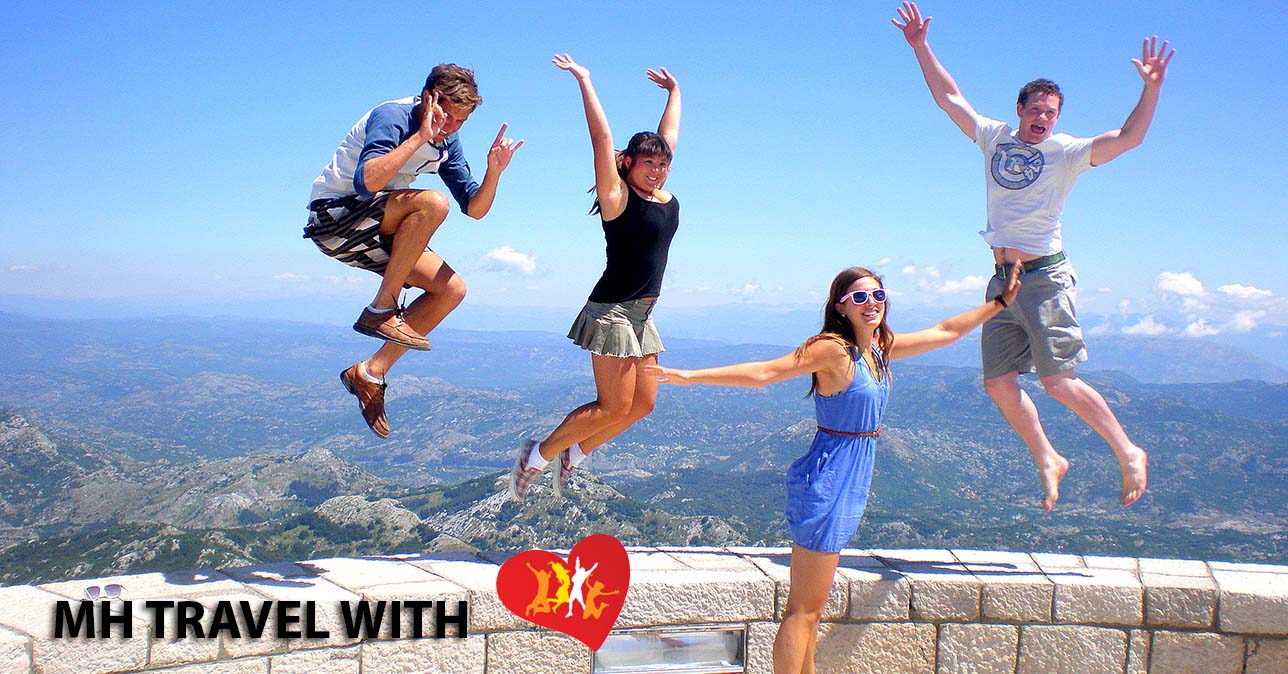 MONTENEGRO HOSTEL COMPANY
Montenegro Hostel LTD was founded in December 2008 by Gordana Knežević with the idea to create the first company in Montenegro completely dedicated to budget tourism. She starts up creating the website www.montenegrohostel.com as the main place where will be displayed all offer accommodations, transfers, tours, and activities. Six months later she opened the company Montenegro Hostel as a private holder.
Her decision was to create and develop two parts of the company, the travel agency, and accommodation units in a few cities in Montenegro. According to that determination, she opened Montenegro Hostel Travel Agency in Budva, and at the same time her first hostel in the old town of Kotor. In September the same year, she opened her second hostel in the old town of Budva and at the beginning of 2010, she got the license of the tour operator. A few months later she opened the third hostel in Podgorica (capital) and she started to create tours, transfers, and activities among cities in 3 main Montenegrin regions in the North, the Litoral, and the Central. In 2012 her sister Biljana Knežević joined the company helping to established all offers.
MONTENEGRO HOSTEL TRAVEL AGENCY (MH TRAVEL AGENCY)
Both sisters formally educated as engineers were used techniques of detailed studying, planning, and measuring each offer constantly listening and accepting guests' suggestions.
Changing and adapting each offer to the modern tourist need were their main goals. After 10 years of hard work, they got the result they planned. They created the most visited tourist website in Montenegro with over a million unique visitors per year and 25 000 open pages per day.
In 2018 Gordana Knežević turned the travel agency into an online tour operator as the first one who did it in Montenegro. The agency's office in Budva was closed and the whole business was tested only online. It was a brave decision but it was worth it. Thanks to secure and quality online booking software, guests have gained an excellent experience from the first day of its launch. By using its own reservation system, MH Travel Agency is directly connected to the customer and his needs. Flexibility, especially with cancellation policies, has been key to success from the start. The simplicity of making reservations, security in the process of online booking, availability of customer service 24/7 are basic quality standards for modern travelers, which MH Travel Agency improves every day.
MONTENEGRO HOSTEL ACCOMMODATION
From 2009 up to 2019 Montenegro Hostel hosted thousands of young people from all over the world in their 3 hostels and has gotten enough experience for bigger and more complicated challenges. Today Montenegro Hostel company is the strategic partner of Renters Association in Montenegro and provides logistic and organization service for big groups, and tour packages in the whole country.
Developing customer service, constantly building online booking with more options, and flexibility, and completely understanding the modern traveler needs, Montenegro Hostel became the leader in innovating new ideas and implementing world travel trends in Montenegro.
NOWADAYS
In 2021 Montenegro Hostel Travel Agency offers more than 80 different offers (tours, excursions, transfers, and activities) from free tours up to VIP-class business tours.
Our strong determination is to be always one step beyond in offering and realizing tourist products. Despite the covid-19 epidemic, MH Travel Agency and Montenegro Hostel B&B accommodations in Kotor and Budva are still open the whole year and adapted for the current situation.
Montenegro Hostel B&B Podgorica is currently closed but it will restart after we will back to normal, hopefully in 2023.
Type

Privately held

Industry

Tourism and Hospitality

Founded

2008, Budva, Montenegro

Founder

Gordana Knežević

Headquarters

Budva, Montenegro

Gordana Knežević CEO




Biljana Knežević

Products

accommodation rent

tours

transfers

excursions

activities

tour packages

group bookings

active and extreme

remote stay and work

special programs

unions tour packages

6 (2022)

Website

Instagram

@montenegrohostel
Montenegro Hostel d.o.o
Head Office
Address: Vuka Karadžića 12, Budva 85310, Montenegro
Date of establishment 27th of May 2009
tel: +382 69 039 751
email: This email address is being protected from spambots. You need JavaScript enabled to view it.
PIB: 02756382
PDV: 31/31-00678-8
Montenegro Hostel Travel Agency-tour operator (online)
Address: Laze bb, Budva 85310, Montenegro
License № 139 given by the Ministry of Tourism of Montenegro
Date of establishment 24th of April 2010
tel: +382 69 039 751
email: This email address is being protected from spambots. You need JavaScript enabled to view it.
PIB: 02756382
PDV: 31/31-00678-8
CEO
Gordana Knežević
tel: +382 69 039 751
email: This email address is being protected from spambots. You need JavaScript enabled to view it.
Accommodation Kotor
Montenegro Hostel B&B Kotor (Bed and Breakfast)
Address: Stari Grad 333 (Old Town 333), Kotor 32000, Montenegro
GPS (Latitude 42,424562 Longitude 18,771051)
Date of establishment 12th of June 2009
tel: +382 69 039 751
email: This email address is being protected from spambots. You need JavaScript enabled to view it.
Montenegro Hostel B&B Budva (Bed and Breakfast)
Address: Vuka Karadžića 12, Budva 85310, Montenegro
GPS (Latitude 42,424562 Longitude 18,771051)
Date of establishment 14th of September 2009
tel: +382 69 039 751
email: This email address is being protected from spambots. You need JavaScript enabled to view it.