BUDVA PUB CRAWL
MH Travel Agency organizes shared and private English-speaking pub crawl tours in Budva from the 20th of May to the 20th of October. The tour is not exclusively only for our guests. Anyone can book it, and it is organized according to the monthly schedule if the minimum group of 10 passengers is reached. Private tours can depart any day. Look at the overview, highlights, itinerary, photo gallery, terms, and conditions of the tour. If you like to take a seat on it you can easily make an online reservation, using the button BOOK NOW!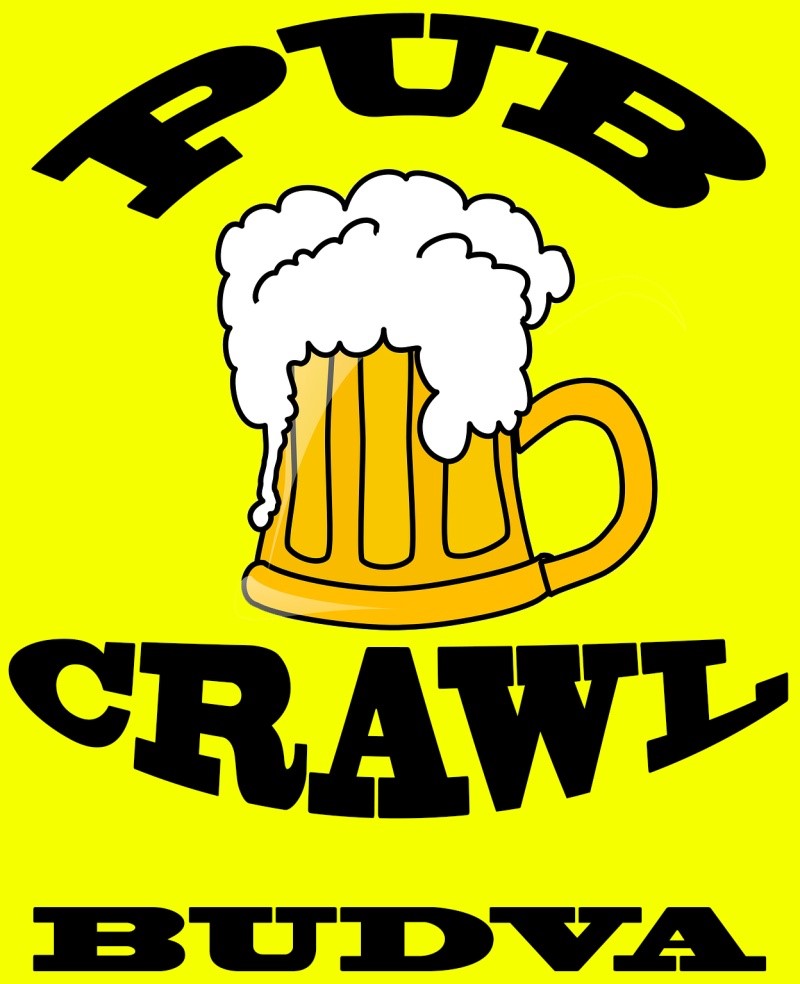 BUDVA PUB CRAWL WITH MH TRAVEL AGENCY
PUB-CRAWL TOUR

IN

MONTENEGRO...

DEPARTURE FROM

BUDVA...

HIGHLIGHTS:

3 DIFFERENT CAFE BARS OR CLUBS ...

DURATION:

3 HOURS...

RESERVATION FEE

€5
MH Travel organizes the pub crawl in the city of Budva every night from 9 pm up to 01 am (21:00-01:00). Budva is the most popular tourist city in Montenegro, especially famous for its nightlife. Since 2020 the concept of nightlife was dramatically changed and the line of the open-air bars near the waterfront was dislocated. The local government wanted to create an atmosphere equal for everyone and keep the balance between rest and nightlife. Despite transforming Budva into a more quiet city, a lot of options for good nightlife have still existed. Cafes, open-air bars, beach bars, clubs, and open-air discotheques can promise a good nightlife atmosphere. Our pub crawl is based on cafe bars and clubs mostly located close to the old town, so come and join us :)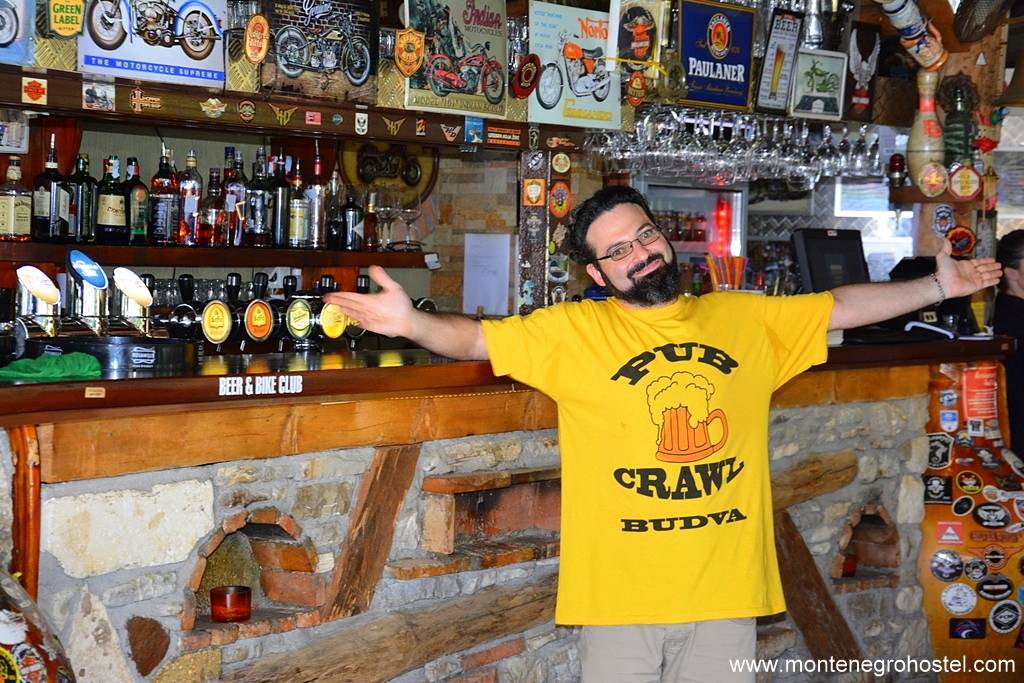 WHERE WILL WE START?
We will start in the old town of Budva. The best time to start is 21:00 hours (9 PM), but if guests want to start earlier, it is possible. Pub crawling lasts 3 hours and ends at 01:00 (1 AM). We organize a pub crawl only in the period of the year when most clubs and bars are open, and when is working time allowed up to 1 AM. After reservation guests will be informed about the details of the meeting point.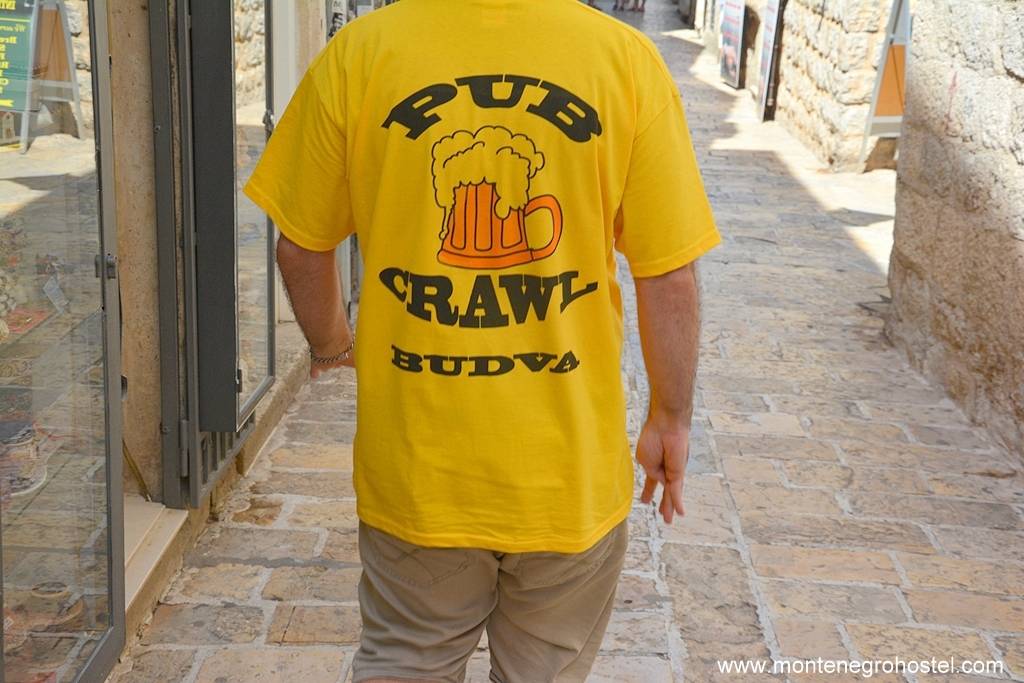 WHERE WILL WE GO?
Budva is a tourist center with over 50,000 guests per day. Open-air bars, especially beach bars, are open from mid-May to mid-October. As the high season approaches, the number of bars and cafes increases. Some of them work for only two months, some for four months, and some for half a year. Due to the diversity of the offer, our guide will make a new schedule every month, where the best entertainment will be. There will be many surprises thanks to the leader will know all the events in the city.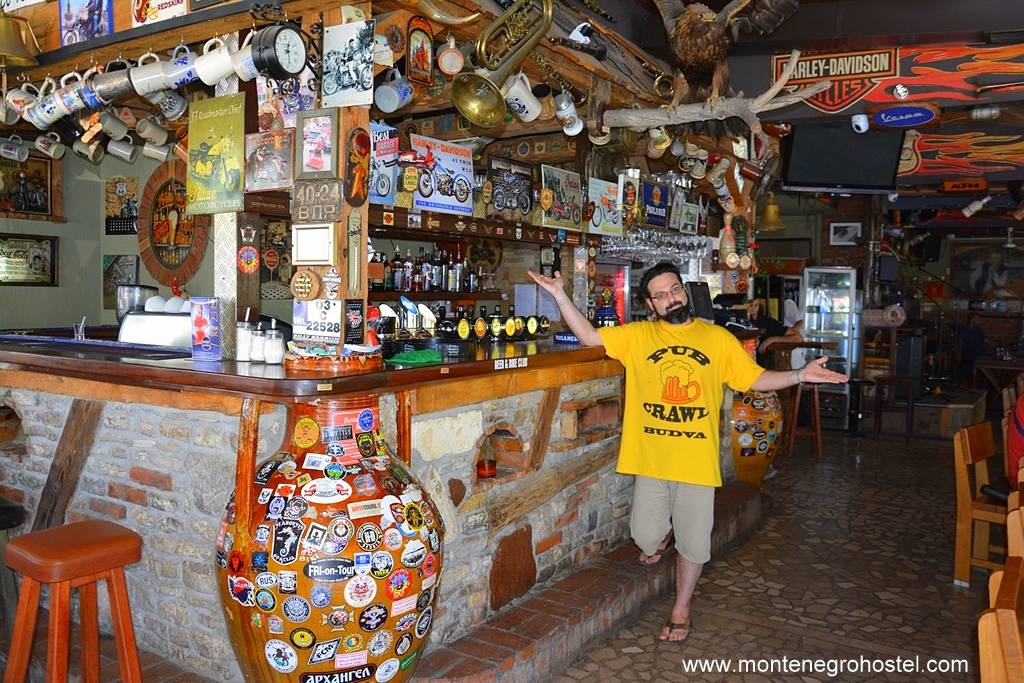 WHAT WILL YOU GET?
The entertainment offered is very different from clubs, pubs, and cafes. Most bars have electronic music with DJs and small performers with international music, but some are dedicated only to local music stars. The pub crawl enables discounts of at least 10%, free shots, free entrance to clubs, free rides to some beach parties, etc. Guests will be able to hang out and enjoy the atmosphere of the clubs, which will change every hour.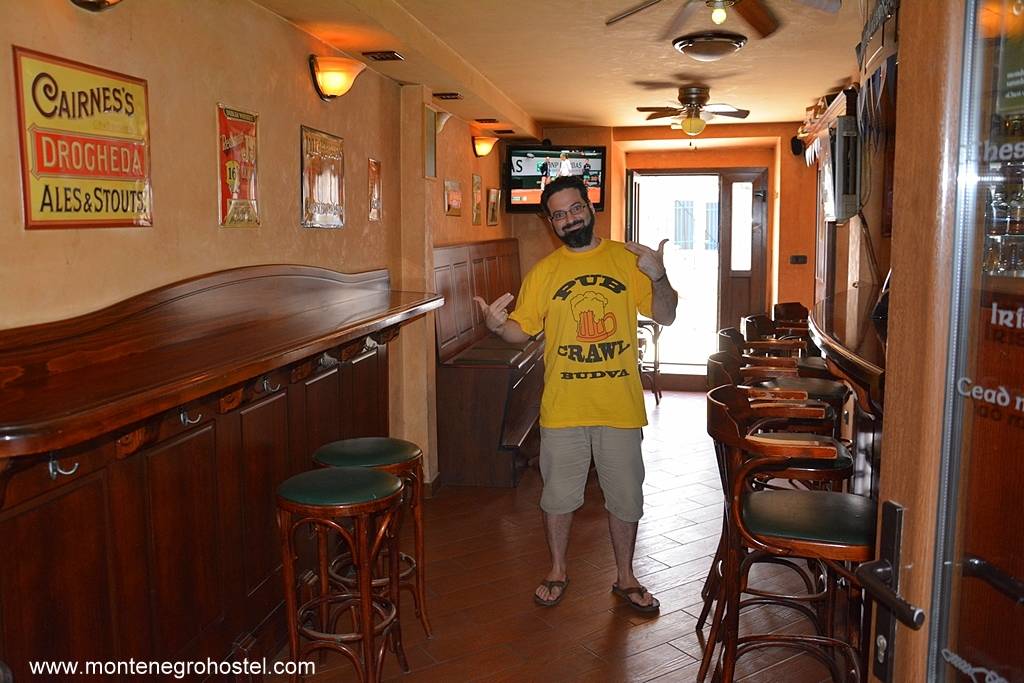 As for drinking games or some other games during the pub crawl, this is sometimes possible, but not in every bar. The schedule of bars with offers will be published on our website at the end of each month for the following month.
TOUR CONDITIONS
The shared pub crawl is organized in groups. The minimum number of participants is 10, and the maximum number is 50 in one group. Guests walk from one bar to another.
PRICE INCLUDES
Tour leader in the English language.
THE PRICE DOESN'T INCLUDE
Costs of drinks in bars, pubs, clubs, and cafes.
HOW CAN YOU GET YOUR RESERVATION?
You can easily book on the booking button BOOK NOW! and make your online reservation. You don't need to print the ticket, just simply keep your reservation on your phone and show it to the leader.
THINGS TO NOTE!
The cut-off time for the online booking is 8 PM (20:00).No swearing, disrespectful or rude behavior will be tolerated. Possible problems with the police for breaking the law are not our responsibility. We are not responsible for lost or stolen property. Pub crawl can be organized only for participants aged 18+.